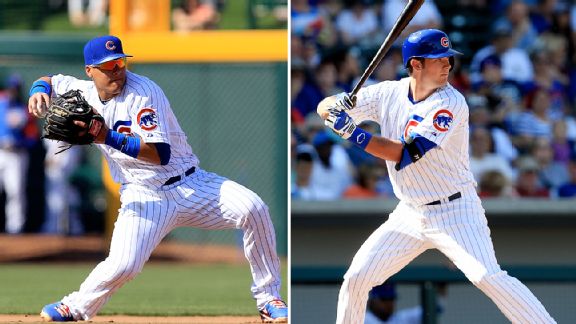 As a Cardinals fan it both excites, and pains me to say that the Chicago Cubs are quickly on their way back to being contenders in the NL Central.
It has been many years since the Cubs, and their fans, have been a part of a playoff game located inside the friendly confines of Wrigley Field. Luckily the times may soon be changing. With the #1 ranked farm system in baseball, and MLB's #1 prospect, Kris Bryant, the Cubs are not that far away from once again being a team that finds themselves playing deep into the month of October.
The friendly rivalry between the Chicago Cubs and the St. Louis Cardinals is one that I have enjoyed watching in my years of being a baseball fan. In the early 2000's the dominate Cubs and Cardinals battled and bruised each other throughout the regular season, both always making a strong surge for a playoff spot. While the present day rivalry is still fun to watch, the lack of playoff promise that the Cubs have had in previous years makes it not have that same feeling that those games used to have. With the upcoming stars of the Chicago Cubs that will soon find themselves in the MLB in less than a month, that rivalry will once again flourish as these two teams will undoubtedly put on a show every time they meet this season, and many seasons to come.